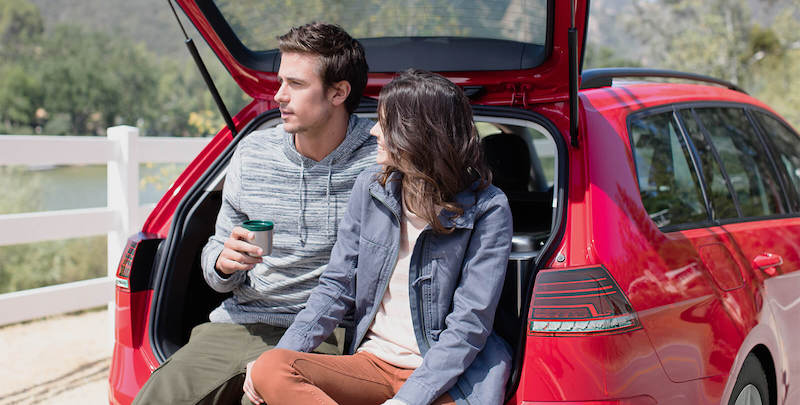 It's springtime, and that means fun drives with the windows down, with summer road trips on the horizon. But that also means reckoning with all the havoc that an Ohio winter wreaked on your car. Before setting out on one of those long drives, consider these tips from your friends at Taylor Volkswagen of Findlay.
Have it Checked Out
All that salt, grit, and gravel combined with brutally cold temperatures can spell trouble for cars. Pay close attention to how your car runs and sounds: Is it idling hard? Belts squeaking? Suspension creaking? Brakes screaming? You never know what afflictions your car can pick up in bad weather, and those things can all be exacerbated by intense heat once we hit the warmest months. Make sure everything is working and sounding the way it should be, and if it isn't, schedule an appointment for diagnosis and repair at our Bowling Green area VW service center.
Wash Up and Wax!
Ohio winters can be brutal on a car, with snow and freezing rain turning to slush and salty roads leaving ugly streaks all over your paint job. Do yourself and your car a favor and scrub off all that grime you've built up during the dark days, so it doesn't keep corroding your vehicle's exterior. And slap a good coat of wax on it once it's clean, to keep it sparkling and protected for the whole spring and summer.
Adjust Tire Pressure
Temperature does down, tire pressure drops. Temperature goes up, tire pressure rises. Just as you have to refill your tires once the deep freeze hits, you should also check what your inflation is like when the temperature rockets back up. The rule of thumb is a 10-degree temperature shift will usually represent a one-PSI pressure change in the same direction. If your tires are overfilled, they can wear incorrectly and are more liable to go flat, so get your gauge out! And if the tread is lacking, don't worry: We also supply high-quality tires for Volkswagen vehicles.
Inspect Your Wipers
Usually an afterthought, wiper blades are extremely important for keeping your windshield clear when springtime showers and summertime thunderstorms strike the Bowling Green roadways. And those thin slices of rubber can get worn down by winter, and crack when the temperature shifts. Take a look at them to make sure they're still in good shape before you hit the road for your next summer trip.
Service Your Vehicle with Taylor Volkswagen of Findlay
Whether you need a routine tune-up or major repairs, you'll need to take your car to an experienced team of mechanics that you can trust. That's where we come in: With a highly trained, licensed staff and great Volkswagen service specials to help you save money, there's no better place to prep your car for good weather than Taylor VW of Findlay.