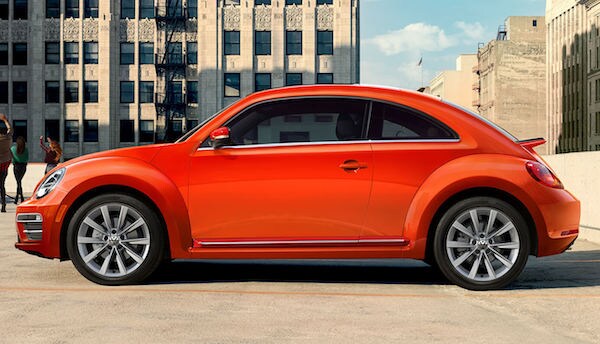 Good things come and good things go, and the Volkswagen Beetle is definitely one of those things: Very good, and soon-to-be-gone.
The Beetle has come and gone before, though. It's been delighting drivers for more than 80 years, from its "people's car" origins in the 1930's and its iconic run in the 1960's to the New Beetles that cropped up in the 1990's.
But now, the latest and greatest incarnation will bid farewell, and it might be for good. The 2019 Beetle is the final edition of the classic's current run--in fact, the 2019 models at our Bowling Green area VW dealer are formally badged as the "Final Edition." This last Beetle, though, will be a memorable one, pairing special edition colors that evoke the model's past with all the tech tools you'll need for the future.
Available as a coupe or convertible, both the SE and SEL trim levels have all the things that have made the Beetle an icon: a playful exterior with a smiling facade and the distinctive round headlights. On the SEL, however, drivers will get powerful Bi-Xenon® headlights with LED Daytime Running Lights, and LED taillights and fog lights.
The Final Beetle Comes to Bowling Green
For this Final Edition, Volkswagen is bringing back two classic color options from the Beetle's past: the stately tan Safari Uni shade and the pale Stonewashed Blue Metallic. But don't worry: If you want to go bright, its palette also includes offerings like a screaming Habanero Orange Metallic and aggressive Tornado Red. For the interior, SE owners are greeted by cloth and leatherette rhombus-pattern seats, while those opting for the SEL will be treated to diamond-stitched leather seating.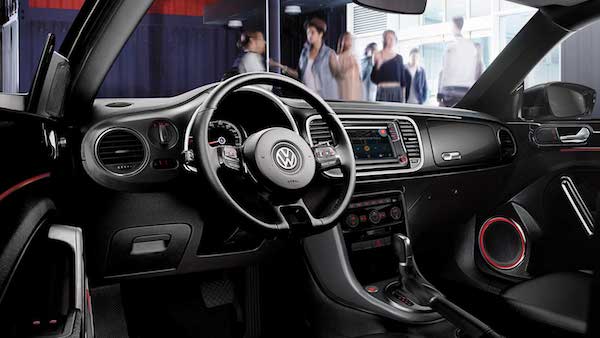 On the inside, it's also tech haven. The 2019 Beetle Final Edition offers available Driver Assistance features like Blind Spot Monitor and Rear Traffic Alert, plus great media options like Bluetooth audio streaming and even a 400-watt Fender® sound system on the SEL. That blend of safety and media functionality will keep you grooving around the Bowling Green area, all while also keeping you safe. The available KESSY® keyless access and push-button start will also ensure that you can get on the go as quickly as you can reach your Beetle.
And bridging the gap between retro looks and futuristic specs is Volkswagen's timeless, fun performance: Standard in both is a turbocharged, 174 horsepower 2.0L TSI engine.
To get your hands on the Volkswagen Beetle Final Edition before it's too late, stop into our Bowling Green area VW dealer. Our experienced team offers financing solutions designed to make the car-buying process as painless as possible.
Don't wait to get your hands on Beetle, because before you know it, the model will be a fond memory once again. And feel free to give us a call at 888-494-4281, or contact us online if you have any questions.