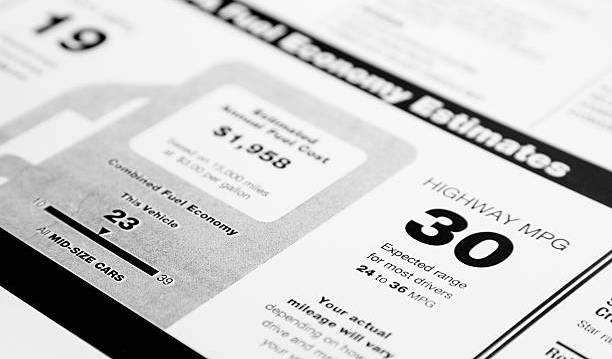 There's a lot of factors to consider when buying a car, from type to price to features to performance to countless other things. Much of that vital information can be found in one place, though: The new car window sticker. They're hanging in every car in a new car lot here at
Taylor Volkswagen of Findlay
, so you can spot a vehicle that strikes your fancy and learn all of its vitals all at once.
Here's what you'll learn from a new car window sticker:
Model Info
There'll of course be some obvious stuff at the top: The model, trim level, engine type (since sometimes they vary by trim), and transmission (manual or automatic).
Standard Features
Below the basics, you'll typically find a high-level overview of the car's features, from interior materials to navigation and entertainment systems to mechanical things like all-wheel drive. The standard features list will reflect the different perks that come with a car at the listed trim level.
Warranty
Near the features, the car window sticker will also detail what's covered by the new car warranty, and for how long. There will typically be multiple warranties listed, since powertrain and new car warranties cover different components for different lengths of time.
Optional Equipment
Beyond the trim level features, many vehicle models will offer optional equipment or packages. These can range from floor mats to roof racks, but they'll all be found in this section of the car window sticker.

Cost
One of the most important and obvious things you'll be looking for on the window sticker is the price. Towards the bottom, you'll find the total cost calculated from the MSRP, optional equipment, and any applicable local sales taxes.
Safety Information
A new car window sticker will also tell you the vehicle's safety ratings from the IIHS and NHTSA, including how it performed on various crash tests and whether or not it was designated an IIHS Top Safety Pick that year.
Fuel Economy
One of the easiest things you'll be able to identify is the fuel economy information, which is often presented prominently near an icon that looks like a gas pump. The sticker will tell you the EPA-estimated highway, city, and combined miles per gallon that the vehicle gets.
Shop VW Near Bowling Green
Now that you know how to find the information you need from a car window sticker, it's time to browse a few. Check out all the fantastic Volkswagens in our great VW inventory near Bowling Green, and don't hesitate to contact us online if you have any questions about our selection or services!