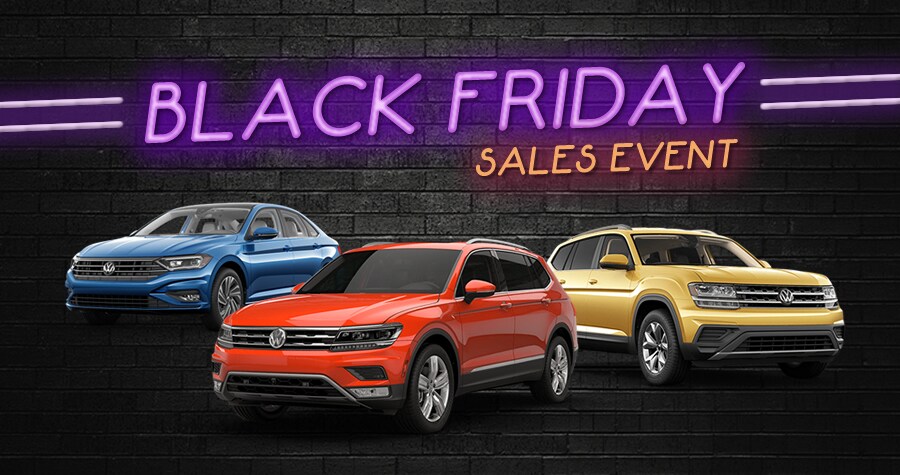 With Black Friday coming up, our Bowling Green area Volkswagen dealer serving Tiffin and Fostoria wants you to know there's never been a better time to buy a VW--we've got great Black Friday deals that can save you up to thousands off of a brand new vehicle that will last you for years to come under the Volkswagen People First Warranty.
Great Volkswagen Deals For Bowling Green Area Shoppers
With dozens of new Volkswagen models for sale at our Bowling Green area dealer, there's no end to the possibilities for Tiffin and Fostoria area drivers to save money on. Looking for a award-winning reliable sedan? The fan-favorite Volkswagen Jetta is an affordable option with a sporty edge that is loaded with features. Daily commutes become a privilege instead of a chore.
Have a family and need to haul around some more gear? The Volkswagen Tiguan features 73.5 cubic feet of cargo space with plenty of room for your rear seat passengers. In fact, the 2018 Tiguan was named Cars.com's Best Compact SUV of 2017--just another reason to get behind the wheel of one. If you really need the space, the Volkswagen Atlas is the full-size SUV that can do it all. 96.8 cubic feet of cargo space means you'll need to buy more stuff just to fit it all.
Contact us today with any questions about the Black Friday Sales Event or the availability of any of the models on our lot. We're looking forward to helping you save money on the vehicle of your dreams!